November Enterprise Search User Group Meeting
Join us for the November Enterprise Search User Group!
NOVEMBER MEETING – November, 9th 5:30PM
SUBJECT
How to Shape an Effective Search UX: A Quick View into Real World Practices 
In today's digital world, search is a minimum requirement for any online presence. But search can provide more than just functionality, it can act as a powerful aggregator of information and as a normalizer of user experience to get your design onto the right footing. In this talk, James Horgan will discuss how to leverage Sharepoint search as a business tool that can be pitched for your clients.
By looking through some real world examples, learn how Search as a concept in itself can act as a powerful conversation starter and help shape the experience.
ABOUT THE SPEAKER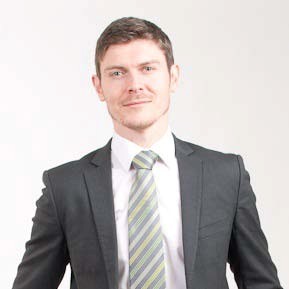 James Hogan, is the Director of User
Experience for Infusion with over 10 years practical experience developing user interface, online, print, and interactive designs. James has served as a trusted interactive design expert for many of Europe's top technology companies in the technology, finance, and education sectors and has worked in North America for brands such as Pfizer, Texas Health Resources, Microsoft and Ford.
A proven leader in a wide range of design disciplines and with a background in industrial design, James has successfully led both small and large deisgn teams at Infusion through the complete design and development process. In addition to delivering visually appealing designs James maintains a particular focus on design that specifically targets a project's business requirements….Read More.
ADDRESS
1290 Avenue of the Americas, Sixth Floor NY, NY 10104
---

SharePoint Experts, Search Specialist
NY Enterprise Search User
Group Founders & Organizers
SharePoint Partner Conference (SPC) Presentation
Making the Move to SharePoint 2010 – Search First 
---
Security Reminder
Register at least two days in advance to secure a building pass, otherwise one will need to be created at building security which may stall your entry.