Enterprise Search User Group – Video Search and the Rise of Time-coded Metadata
This month's Enterprise Search User Group should be a great one.  I've seen Nate speak a few times before (most recently at this year's SharePoint Conference in Anehiem, CA) and he's fantastic.
Click this link to see the invite in a browser or see below for details:
DECEMBER MEETING – Wednesday, December 14th 5:30PM
SUBJECT Video Search and the Rise of Time-coded Metadata Searching video certainly isn't a new thing. Youtube has been with us for years now, after all. But when it comes to emerging trends in video search, both on the Web and in the enterprise, there are signs that we are entering a new age. The time-coded nature of video and the ability (or lack thereof) to search and navigate *inside* video content represent a new frontier for search that is only just now coming to light.
In this interactive, demo-rich presentation, Nate Treloar, VP of Strategic Markets for RAMP, will walk through the latest trends in video search and show how the rise of time-coded metadata is changing how people discover and engage with online video.
ABOUT THE SPEAKER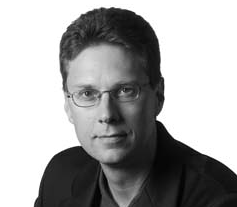 Nathan Treloar, is VP of Technology for Strategic Alliances at RAMP where he is responsible for expanding RAMP's industry leading Content Optimization solutions into new markets. Prior to RAMP, Nate was the Principal Search Technology Evangelist in the Microsoft Enterprise Search Group and held responsibility for the group's technology innovation and evangelism programs.
Nate came to Microsoft through the acquisition of FAST, where he was Senior Vice President of Technology and a member of the leadership team that took FAST from an entry level player to a leader in the enterprise search market. In a career spanning more than two decades, Nate has held key executive positions for search, text mining, publishing, and knowledge management software and solutions. He has advised hundreds of world's largest companies and government agencies on applications of search and search related technologies.
ADDRESS 1290 Avenue of the Americas, Sixth Floor NY, NY 10104